MFJ tripod and extension for antenna cluster
http://www.mfwright.com/MFJtripodextension.html
updated March 17, 2013

This cluster has three antennas. On top is a Ed Fond 2m/440 dualband J-pole, yagis are 1.2 GHz and 2.4 GHz. Tripod is the MFJ1919 and extension pole fits inside the MFJ and can telescope to about 18 feet. Many times it is less since wind may topple this arrangement. Yagis can be lower or higher depending on which one needs elevation but also consider wind/topple arrangement.

Seen is how this arrangement is dis-assembled for transport. Assume what is used for field deployments will have to be carried on foot over distances.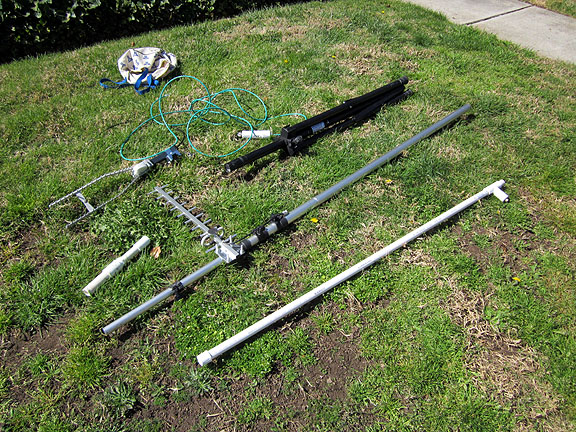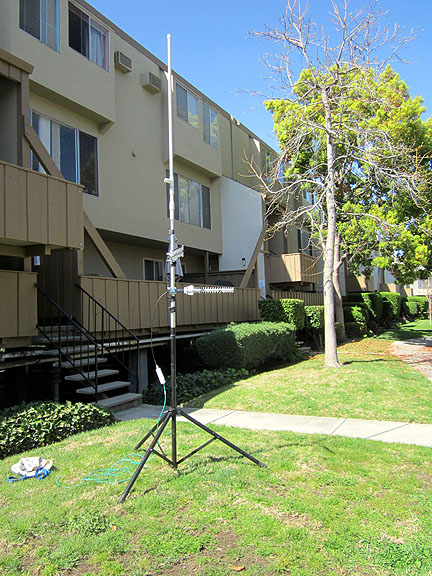 A combination of PVC diameter size adapters is done to make a convenient mount of dualband antenna on top of telescopic pole. This antenna can be used for dualband voice radio or using a diplex to split the bands so one is for 2meter radio and the other for UHF amateur television receive.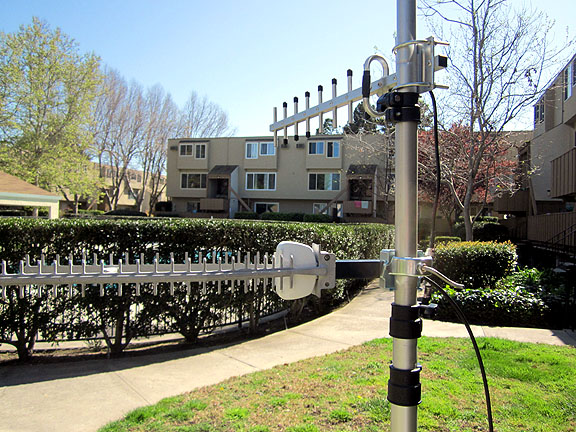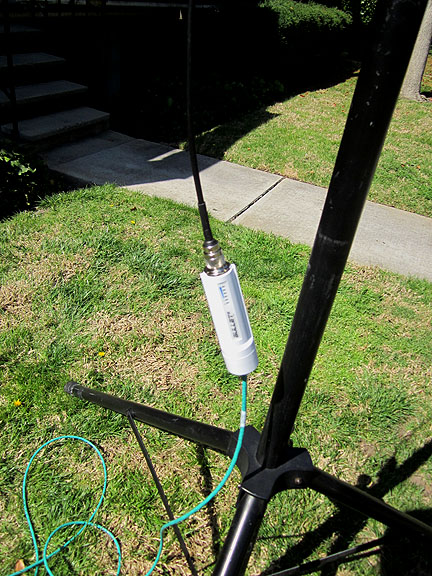 1.2 GHz antenna is intended for receiving amateur television transmissions from the skydiving landing zone area. 2.4 GHz antenna can be used for the Ubiquiti Bullet wifi transceiver to access wireless internet points further distance than conventional laptops can receive.
For more on Ubiquiti Bullet wifi, see http://www.mfwright.com/wifi/ubiquitibullet2.html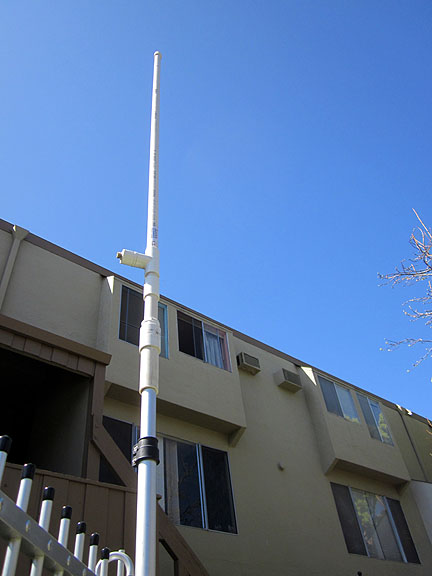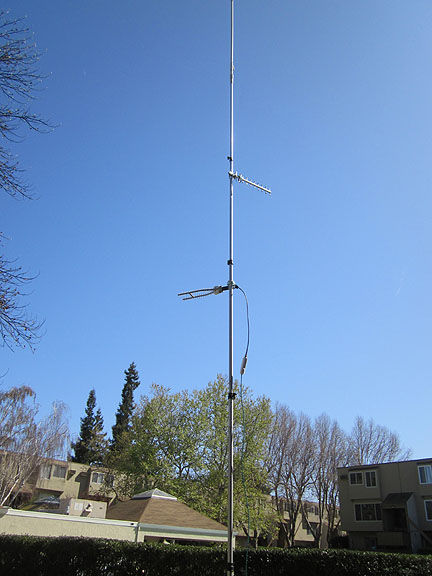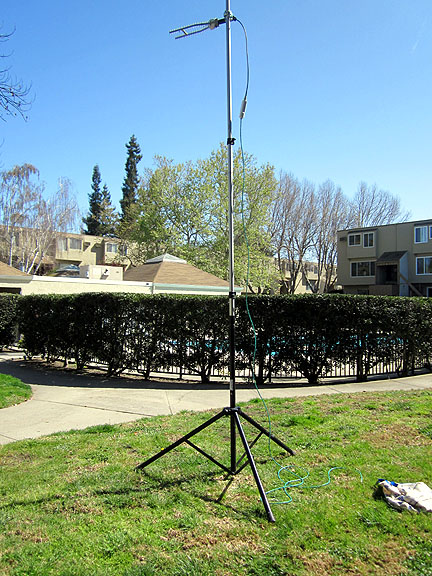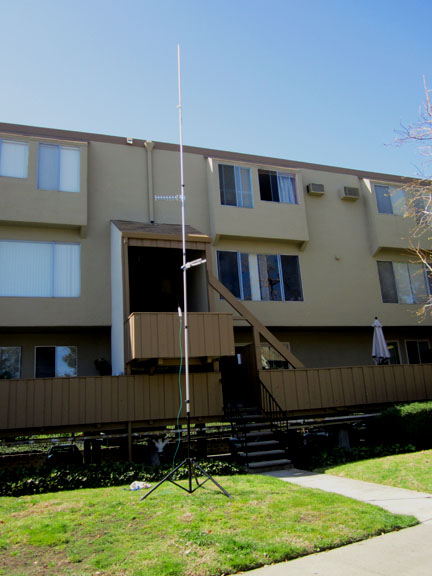 Feedback is desired (suggestions, comments, errors, gripes, whatever) Michael Wright, mfwright @ batnet.com