Connie Francis Paper Dolls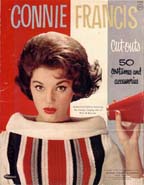 Here is a Connie Francis Paper Doll and outfits for you to download. This is the full uncut set. Each image was scanned at 150 dpi at 100% in jpeg format. You can print from your web browser though you may have to set the "Page Setup" so no portion of the image will get cropped. Print all pages with the same Page Setup so each piece is proportional.
Note that the images may appear about 140% larger because your monitor may show only 72 dpi.
You can also save the images to your PC and open them with an image viewer.
Sorry if some of the images are not crisp color, will try to fix these later.
Click on the image for a fullsize view.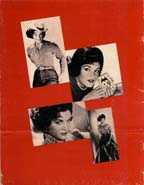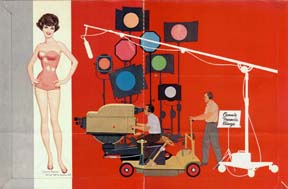 Back cover of booklet, and full double page of Connie doll in "studio"
---