The Connie Francis Page

www.mfwright.com/connie_francis.html
Created on January 14, 2009

(This site was created on February 10, 1997 at www.batnet.com/mfwright/connie_francis.html
but ISP cancelled domain.)
Last update: 2/4/12
Latest News:
A Visit With Connie Francis:
Diane Linden Thomas of Baltimore Net Radio, http://www.baltimorenetradio.com, continues to host "A Visit With Connie" every week on Thursdays from 3-4pm New York time. Also see the program schedule (link at Baltimore Net Radio site). Some of Connie's fans will host the program via Skype in the coming weeks which adds to the fun when fans send in requests.

The number to call if want to make a request of your favorite Connie song is USA 877-577-2630 Option 4, international 540-288-4001 Option 4. If the station has the song, it will be played.

These shows are repeated throughout the week including previous shows. For more on A Visit With Connie Francis

January 6 BNR again celebrated the December 12 birthday of Connie Francis, For more info, click here.
Another BNR page of Connie (which has a fantastic photo).
For performance and appearance of Connie Francis, please email bookingconnie@me.com (PLEASE no fan mail)
Current Monthly TV Schedule of Connie Francis, http://www.tvguide.com/search/index.aspx?keyword=connie%20francis
Click here for a more comprehensive description of Connie Francis (previous format of the main page)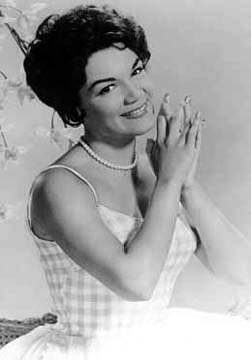 This site also has
(click underline to go to listed item):
Email website editor Michael Wright, mfwright@batnet.com
Additional Items:
Connie Francis LP Sale
by Terry Robertson

I have a large collection. Too large to list and no time to list it. All my LP albums have been carefully preserved in special, expensive scratch/dust/lint free sleeves. I am not giving these away. I know what they are worth. I am a top Amazon and Ebay Reviewer and the TOP reviewer on both sites on Connie's work. I have researched the recordings and prices. Send me your "want lists" with what you feel is a fair price, I won't rip you off with unreasonable prices.

Connie nominated for America's Pop Music Hall of Fame

Connie is among 40 nominated for America's Pop Music Hall of Fame. The top 20 vote getters will be narrowed down to 10 and then entered into the Hall of Fame. Given Connie's being perpetually overlooked by the Rock Hall, her fans can vote for her on-line.

You can vote for five nominees and you have up until December 31st.

America's Pop Music Hall of Fame, http://americaspopmusichalloffame.org

You can send your nominations for induction to the American Music Hall of Fame to americanmusichalloffame@gmail.com

The Hall of Fame will announce the 20 inductees -- the first class of inductions -- into the new Hall of Fame in May. Formal induction ceremonies will be July 2. To be eligible for the Hall of Fame, an artist must have placed a song on the national charts between 1946 and 1975.

Target TV commercial featuring Connie singing

Connie Francis Presided as Grand Marshal at Feast of San Gennaro 2012:

From Diane of Baltimore Net Radio on "A Visit With Connie":

[from earlier 2012]:
Since Connie is working hard on completing her book, Diane has decided holding off on submitting questions to her for future Q&A episodes until the book is released; HOWEVER, she said that she would like us fans to submit more questions since their is extra time to do so. The more, the better! She can do more than one show featuring the Q&A, so let's all put on our "thinking caps" and make these shows successful. Connie really loves answering questions from us Fans, so let's let her know we're listening! Send your question for Connie to Diane at diane@baltimorenetradio.com

Why Connie and others belong in the RRHOF

On May 18, 2012 on the 9:00pm portion KYA RADIO 1260, San Francisco featured Connie Francis and Bobby Rydell and why they belong in the Rock-n-Roll Hall of Fame. This is part of a "grassroots" movement to get Connie, Bobby, Paul Anka and Neil Sedaka into the RRHOF.

KYA RADIO 1260 website at http://bossjock1.fatcow.com/kyaradio1/

Connie interview on June 6th, 2012

Debra Tornaben of WXEL-TV interviews Connie Francis, this 26 minunte video on Youtube at http://www.youtube.com/watch?v=VJibvk9cxLI Debra!!! #114 (Connie Francis)

Connie discusses her career, growing up in Little Italy, how singing "Mama" on Perry Como show was a major boost for her, her affair with Bobby Darin, how her father encouraged her singing in foreign languages, loss of Dick Clark, and at end it mentions her autobiography to be released in the fall (image of book cover shown here).


Broadway show, and New Autobiography

A major Broadway show based on Connie's life is in the works, written by Stephen Kronish who has written for "24" and "The Kennedys."

A new autobiography by Connie titled, Among My Souvenirs, is due for release sometime this year.




Movie Star Makeover on Connie's first movie

New CD release on Feb 14: Never on Sunday/Songs to a Swinging Band


Thanks to Pat James, Richard Molway, and John Reed for compiling this info.

Never on Sunday & Songs to a Swinging Band by Connie Francis (2012)
Available for Pre-order from Amazon.com. This item will be released on February 14, 2012. This set includes the 2 albums remastered, and between them 'Hollywood', 'Dreamboat' and 'When the boy in your arms'. As the CD is a UK release these three songs were probably added because they are lesser known here, confined to EP and LP only.

This is a nice two album set, Ron Roberts does not disappoint in his liner notes presented in 12 page booklet form. Ron was Connie's 'guru' in the UK for many years, responsible for the 'Who's Happy Now' set, amongst other things, and for some of the rarer songs that have come out on CD. He also produced various comprehensive discographies. He lends new insight into the recording of Never On Sunday plus many other interesting tidbits regarding her career decisions; recording dates and locales; etc. It is beautifully packaged as well.

Additionally, if you go to www.sepiareocrds.com you will find this release on their homepage with full detail on the compilation, artwork, and a snippet from the aforementioned liner notes by Ron Roberts.

Dick Clark: 1929 - 2012

Connie Francis said of Clark, "I considered Dick to be my dearest friend in this business, a friendship that has endured since 1958. He was there for every crisis of my life and there were many. Without Dick Clark there would have been no career because I was ready to abandon it. Dick was the most principled man I ever met in this business and treated everyone the same way, even if you were the little guy."

Connie on Piers Morgan show: http://www.youtube.com/watch?v=_2eNz7FgqX8
Blog of Piers Morgan with Connie Francis

Interview with Mark Simone of Radio 77 WABC about Dick Clark:
http://www.youtube.com/watch?v=2ZVOtg_6emM

Connie said,
Rock-n-Roll was not acceptable and he made it acceptable, and there would be no "Connie Francis" without Dick Clark.
[last year]Dec 12, 2010 at Seminole Hard Rock Hotel & Casino:

Connie received the first Lifetime Achievement Award and this celebration included Ann Anello, Pat Cooper, Dion, Tony Ferretti, Peter Lemongello, Sal Richards, Kaye Stevens, Frank Vincent, and Neil Sedaka. Master of Ceremonies: Errol Dante.

Click picture on right to see larger image of flyer.


Also presented was a "Record" prepared by Eric Beesley with help from several fans which he presented to Connie at this celebration. She really appreciated it.

Photos of event at Cat Adam's CF page:

Short radio interview with Connie regarding the Castro show (before 2010 cancellation): Retro Celebration In The Castro! Alice @ 97.3 San Francisco
Among Connie Francis' Souvenirs
San Francisco Examiner, October 10, 2010

Special edition on OMG magazine

DVD of Oct 2009 Connie Francis Weekend at Belleville High School

Where the Boys Are, 50th Anniversary:
Connie Francis will join Ft. Lauderdale Mayor Jack Seiler and other dignitaries to celebrate the classic spring break beach party on May 28 and 29, 2010


Connie Francis On Where the Boys Are... 50 Years Later
By Michael J. Mooney in Broward, Celebrities, The Arts

Connie Francis returns to Newark, NJ to re-record 'Where the Boys Are' on its golden anniversary


Connie Francis interview on BlakeRadio Network


Connie Francis: La Bella Concetta
The Daeida Magazine Holiday Feature & Centerfold

Jenna Esposito Sings Connie Francis

Connie Francis Articles by Guy Consterdine

Connie Francis CDs Bulletin

The only Connie Francis 24 hours non-stop free radio broadcasting
at http://cfradiomirror.multiply.com

Episode Guide to Connie Francis on Ed Sullivan Show:
compiled by Lucas Tuinstra

Among Our Souvenirs - Memories of Connie Francis

Movie about Connie Francis

Connie Francis Memories

Connie Francis on the Radio

Connie Francis Online Paper Doll

Connie Francis Downloadable Paper Dolls